---
STRATEGICA conference features every year high-profile speakers addressing important economics, business, management and business ethics issues. The 2018 edition speeches will help set the tone for the two days of conference sessions, networking and sharing your academic findings.
Confirmed keynote speakers of the 2018 edition are:
 Ovidiu Nicolescu
Prof. dr. Ovidiu Nicolescu is the President of the Romanian Academic Society of Management (SAMRO) and an emblematic figure of the management theory and practice of Romania. Author and co-author of numerous bestsellers in management and business administration, he is the Honorary President of the Romanian National Council of Small and Medium Enterprises (CNIPMMR). A former Vice-President of the European Association of Craft, Small and Medium-sized Enterprises (UEAPME) and of the World Association of Small and Medium Sized Enterprises (WASME), prof. dr. Ovidiu Nicolescu is a graduate of the International Institute of Marketing of Harvard Business School and of the New York University, where he specialized in Management Simulations.  Focused on innovative approaches in management, prof. dr. Ovidiu Nicolescu was awarded for his contributions in the field of management by prestigious organizations, such as the Romanian Academy, the International Association for Games and Simulation Management (ISAGA) or the World Association of Small and Medium Sized Enterprises (WASME), and is Doctor Honoris Causa of the Universities of Baia Mare, Constanţa, Galaţi, Oradea and Sibiu. He is a "Virgil Madgearu" Golden Graduate of Bucharest Business University.
---
Aino Kianto
Professor dr. Aino Kianto teaches Knowledge Management at the Business School of the Lappeenranta University of Technology, Finland. Dedicated to understanding and sharing knowledge on how we and our organisations and institutions can best use our wit and creativity to perform better in a sustainable fashion, Professor Aino Kianto studies, consults and teaches on the management of knowledge, competence, intellectual capital, and innovation.
Professor Aino Kianto's research and latest projects are available here.
---
Juan Gabriel Cegarra Navarro
Professor Dr. Juan Gabriel Cegarra Navarro teaches Strategic Management, Knowledge Management and ICT at Universidad Politécnica de Cartagena, Spain. After a successful career in insurance broking services, latterly as Manager of EXPOPTICA S.L and TINOP S.L in the Corte Ingles, Prof. Juan Gabriel Cegarra Navarro undertook his PhD research at UNED Spain, within the Business Administration Department, conducting a study of relational learning in the optician sector. On completion of his PhD, he took up a research post within the Manchester Business School, where he investigated knowledge management in relation to the health sector. He has experience as a visiting professor at the Hull Business School and the Lancaster University Management School in the United Kingdom and holds various fellowships and awards, such as: Visiting Fellowship – British Academy; McMaster World Congress award to the Best Academy Paper in Intellectual Capital & Innovation; MECD/Fulbright Fellowship.
Professor Juan Gabriel Cegarra Navarro's research and latest projects are available here.
---
Ian Hipkin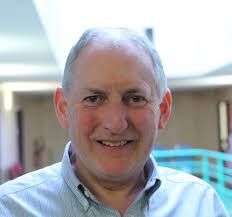 Dr. Ian Hipkin teaches Strategic Management at the University of Exeter Business School, United Kingdom and at Ecole Supérieure de Commerce, Pau, France and is also international consultant in strategy, operations, and enterprise asset management for many large companies in the UK, the US, Canada, Europe, the Far East, Russia and Africa. Some of these include: Alcan, BP, Boots, Castrol, China Light and Power, Corus, De Beers Diamond Mining Company, Dista Products, Dofasco (Canada), Domtar (Canada), Du Pont, Ford, GlaxoSmithKlein, HJ Heinz, Hong Kong Housing Authority, Iron Ore Company of Canada, Kimberly Clark, Kowloon Canton Railway, Mercedes Benz, Merck, Ministry of Industry and Minerals (Iraq), Nederlandsche Aardoile Maatschappij, Nestlé, Sappi, SABMiller, Scott Paper, Scottish Hydro, SD Warren, Shell, Tioxide and Unilever. Currently, his research interests are strategy and technology policy in conflict and developing country environments, including Afghanistan and Iraq.