Financial Inclusion: Does Innovation in Technology Bring Hope to the Romanian Unbanked?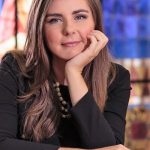 Moderator: Ioana Petrescu, former Minister of Finance
A roundtable sponsored by SNSPA's Center of Leadership and Innovation
According to the latest World Bank report, Findex, only 58 percent of Romanian adults have a bank account, putting our country at similar levels as Ghana also with 58%, Bosnia and Herzegovina with 59% and Uganda with 59%, and much lower than other European neighbors such as Bulgaria with 72%, Czech Republic with 81% and Croatia with 86%. Professors, students, experts and representatives of the financial and technology sectors will discuss how the spread of mobile telephony and mobile-internet services, cheap biometric systems, cloud computing and blockchain can bring millions of people into the formal financial system. We will also analyze what innovative solutions China, Pakistan, and Kenya found to overcame financial exclusion. How did companies such as M-Pesa, Alipay, and Easypaisa revolutionize the payment industry in these countries and what lessons we can learn from their success?
Business digitization. Is intelligent automation really here for businesses?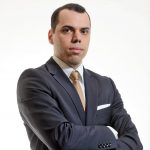 Moderator: Sorin Anagnoste, Knowledge Manager at EY Romania
At the latest World Economic Forum, the experts mentioned that between 75 and 375 million people may have to switch occupation by 2030 due to the latest advances in intelligent automation. On the other hand, there is no certainty of extreme disruption – with automation of 50% or more of the current jobs, as predicted in a study by the researchers from Oxford University. It can be seen already that the new technologies are already here and fully used by businesses across globe: robotic process automation (RPA), intelligent optical character recognition (IOCR), chat-bots, machine learning, big data analytics, cognitive platforms, anomaly detection, pattern analysis, voice recognition, data classification and many more. No matter what scenario will be in place, one aspect is clear: the future will be automated and augmented. For these new jobs new skills will be required, such as complex problem solving, critical thinking, creativity, people management, emotional intelligence etc.
In this roundtable, we will discuss also this impact on the local and regional market and will lay the ground for a Magna Carta on what can be done in order to benefit from, what is already called, "The 4th Industrial Revolution"