The fourth edition of the Strategica International Conference focuses in 2016 (October 20-21) on the opportunities and risks in the contemporary business environment.
It is a great opportunity for interdisciplinary discussions and debates on the varied suitable ways for businesses, financial and public institutions, governments and nonprofit organizations to approach the new environmental conditions, to make the most of their resources and competitive advantages. In this respect, we highly encourage papers on opportunities and constraints related to cross-border endeavors and experiences, related to the complex dynamics of contemporary economies.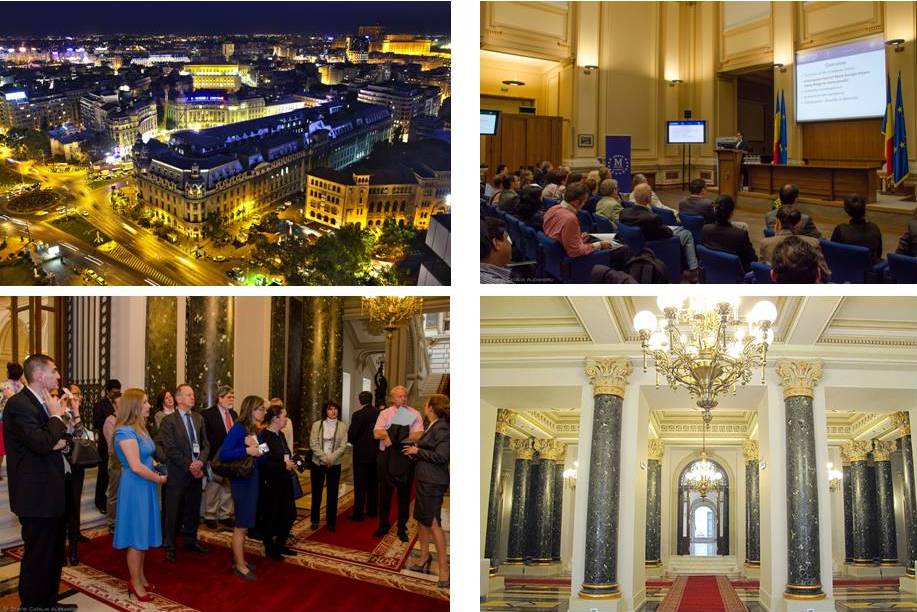 More than 250 academics from over 25 countries and 4 continents are already active parts of Strategica International Conference community, after having attended the previous three editions. For more information about the previous editions of our conference, please click here.
ORGANIZERS: Faculty of Management, from the National University of Political Studies and Public Administration in Romania (SNSPA) in partnership with the National Bank of Romania. The 2016 edition is organized in cooperation with the International Association of Knowledge Management.

MAIN TOPICS: Economics, Finance and Banking, Business Administration, Management and Leadership, Knowledge Management; Marketing and Consumer Behavior, and Business Ethics and CSR. We are receptive to a wide range of perspectives and methods including empirical research, theory development, formal theoretical modeling and experimental methods.
PUBLISHING OPPORTUNITIES:
STRATEGICA 2013, 2014 and 2015 Proceedings are included in Conference Proceedings Citation Index (ISI Proceedings). The current edition proceedings will also be sent for indexation to ISI (Thomson Reuters).
CERTIFICATES:
Certificate of presentation will be issued to participants presenting their research in sessions.
Certificate of chairing a session will be issued to chairs acknowledging their role at the conference.
Best Paper Award will be conferred to the author(s) of the best paper presented at the conference.
TOURISM OPPORTUNITIES FOR PARTICIPANTS:  two organized tours are available for conference participants who express in advance their interest to register for Bucharest Sightseeing Tour and / or The Royal Tour (Full Day Trip). Click here for details.