---
STRATEGICA conference features year high-profile speakers addressing important economics, finance, business, management, and business ethics issues. This year's edition places a special emphasis on education in management. The 2021 edition speeches will help set the tone for the two days of conference sessions, networking, and sharing your academic findings.
Confirmed keynote speakers of the 2021 edition are:
Anthony De Lannoy – Alternate Executive Director at the International Monetary Fund (IMF) in Washington DC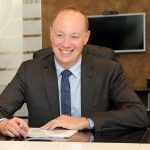 Anthony De Lannoy has long experience in international economic and financial topics. Mr. De Lannoy joined the Executive Board of the IMF on November 1, 2016. As one of the 24 Executive Directors he represented Armenia, Belgium, Bosnia and Herzegovina, Bulgaria, Croatia, Cyprus, Georgia, Israel, Luxembourg, FYR of Macedonia, Moldova, Montenegro, Netherlands, Romania, and Ukraine, before becoming Alternate Executive Director on November 1, 2020.
Between November 2014 and October 2016, Mr. De Lannoy worked for the Belgian Minister of Finance. As Deputy Director of Economic and Financial Policy, he led a team of advisors with expertise in public finances, the financial sector, and international economic policy. Mr. De Lannoy was also a member of the Strategic Committee of the Belgian Debt Agency, and between April 2015 and January 2016 he was a rapporteur in the High-Level Expert Group on the Future of the Belgian Financial Sector. Before joining the office of the Minister of Finance Mr. De Lannoy worked at the National Bank of Belgium in the Prudential Policy and Financial Stability Department.
Between October 2009 and April 2014, Mr. De Lannoy was appointed as an Advisor to the Executive Director at the IMF, first in the former Belgian Constituency and later in the Dutch-Belgian Constituency. While at the IMF he joined several Article IV and FSAP missions to Belgium. Before going to the IMF Mr. De Lannoy held the position of International Economic and Financial Policy Advisor to the Belgian Deputy Prime Minister and Minister of Finance from March 2006 until August 2009. His responsibilities included topics related to ECOFIN, the IMF, the World Bank, and other Multilateral Development Banks. Between July 2004 and March 2006, Mr. De Lannoy worked in the International Cooperation and Financial Stability Department at the National Bank of Belgium. Mr. De Lannoy began his career working for the Belgian NGO Trias as Microfinance Advisor in the Democratic Republic of Congo in 2003-2004 and as a financial and country risk analyst in the International Risk Analysis Department at KBC Bank from August 2000 to March 2003, where he assisted in developing the bank's response to the Turkish crises of end 2000 and early 2001.
Mr. De Lannoy holds a Master's degree in International Business Economics from the KU Leuven and a Master's degree in Applied Economics from the University of Antwerp.
---
Mugur Tolici – Human Resources Manager, National Bank of Romania

An economist by education, Mugur Tolici has gained significant experience in central banking activities, during the 20+ year career in the National Bank of Romania, in the fields including monetary policy, economic research, cash issuance and circulation, and human resources. For 1 year, between 2018-2019, Mr. Tolici worked for the International Monetary Fund in Washington DC as a Senior Adviser for the Executive Director (Dutch-Belgium Constituency) representing Romania and North Macedonia. He has rich academic experience as a lecturer at the Bucharest University of Economic Studies and National University of Political Studies and Public Administration.
Mr Tolici holds a degree in banking and finance, and a Ph.D. in economics.
Keynote speech: tbc
---
Lajos Szabó – Vice-Rector for Education, Corvinus University of Budapest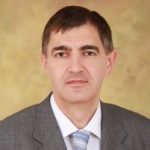 Dr. Lajos Szabo was educated at universities in Hungary and Italy. He was the Dean (2012-2015) of the Faculty of Business and Economics, University of Pannonia, Veszprem. As the Vice-Rector for Education of the Corvinus University, he is in charge of the development of the university's academic programs, including the business executive degree programs, including the designing of new educational programs in Hungary.
He is a founder member of the Hungarian Project Management Association. He has published numerous articles and presented his work at national and international conferences. His main field of interest includes strategic, project and knowledge management. He had been the co-leader of the "Strategic Management research group" of the University of Pannonia for 23 years. He is the academic leader of the Research Project "Project Management Practices in Hungary" in cooperation with the Hungarian Project Management Association.
Keynote speech: Managing projects, programs and portfolios – the strategic view
Nowadays, we are surrounded by projects in several areas of our lives. Considering large infrastructural investments—subway, bridge, railway, or highway reconstruction or building residential communities—all of them are implemented as projects. Large business enterprises initiate projects to develop new products, services, and to launch them on the market. Often, the term "project" is also used when international sport and cultural events are planned, organized, and hosted. In the last few years, the project approach and project culture have been spreading rapidly among small- and medium-sized enterprises and projects are common in the public sector and in the EU member states as well. As a result, the methods and techniques of project management and related knowledge have become extremely important everywhere. It is, therefore, fairly safe to say, that we are working and living in a project-oriented environment in which projects have become part of the organizational strategy, and project management has become an integral and essential part of strategic management. Organizational projects can be interpreted as realizations of organizational strategy; projects contribute to the implementation of the strategic goals. Successful organizations focus on projects and manage their project portfolio consciously at the strategic level. In some cases, multiple projects contribute to the realization of the same strategic goal or several projects use the same, limited, resources. These interrelated projects form the so-called project programs. Once the strategic project portfolio has been compiled and the programs have been defined, the implementation of the projects may start. The successful realization of all the individual projects in the portfolio is the key to the successful realization of an organizational strategy. Organizations at higher project management maturity levels can manage projects and project programs of their portfolio in a more professional and effective manner.
---
Eric Tsui – Professor at the Hong Kong Polytechnic University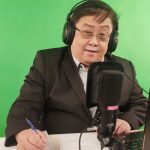 Dr. Eric Tsui is the Associate Director of the Knowledge Management and Innovation Research Centre (KMIRC) and a Senior Educational Development Officer in the Educational Development Centre of The Hong Kong Polytechnic University. He is a Regional Editor of the Journal of Knowledge Management. He has led and delivered a master in Knowledge Management program for more than 15 years. He has also championed many technology-enhanced Teaching and Learning projects and is a crusader of blended learning at the university. His research interests include Knowledge Management technologies, blended learning, cloud services, and collaborations. He is also the Principal Instructor of two Massive Open Online Courses (MOOCs) on edX covering the topics of Knowledge Management, Big Data and Industry 4.0. Professor Tsui is an honorary advisor in Knowledge Management to three Hong Kong Government departments and provides consultancy and professional services to many private organizations, NGOs in Hong Kong, Singapore, Malaysia, Thailand, Australia, Japan, and Brunei. He has B.Sc. (Hons.), Ph.D., and MBA qualifications. Professor Tsui was twice listed as an exemplary/outstanding academic in PolyU Annual Reports in the last 5 years.
Keynote speech: Learning without borders: Internationalisation@home efforts at The Hong Kong Polytechnic University
Internalization is a crucial part of all university's degree programs yet Covid-19 has suspended nearly all such efforts worldwide for more than 3 semesters. In fact, more than just bridging the time and distance divides of students and teachers, intelligent use of technologies can also help to support internationalization at home efforts for all institutions. Furthermore, good pedagogical design can also help students to acquire specific skills thereby reducing the skill gaps of 21st Century knowledge workers. This talk will outline the benefits, challenges, and opportunities of Internationalisation@home efforts experienced by PolyU staff in the last 3 years. Internationalisation@home is clearly going to stay with increasing influence on curriculum and pedagogical design. Perspectives and learning experiences by learners and teachers will also be shared.