---
STRATEGICA conference features every year high-profile speakers addressing important economics, business, management and business ethics issues. The 2018 edition speeches will help set the tone for the two days of conference sessions, networking and sharing your academic findings.
Confirmed keynote speakers of the 2018 edition are:
Rachel Lomax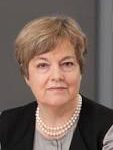 Mrs. Rachel Lomax is a British economist, banker, and former government official who served as Deputy Governor of the Bank of England, sitting on the Monetary Policy Committee from 1 July 2003 to 30 June 2008.
After graduating from LSE in 1968, Mrs. Rachel Lomax joined HM Treasury, where she worked on a range of macroeconomic, monetary, and financial issues. She was in succession Principal Private Secretary to the Chancellor of the Exchequer Nigel Lawson in 1985-86, then a deputy secretary at the Treasury, and then Deputy Chief Economic Adviser in 1990-94. In 1994-95, she was head of the Economic and Domestic Secretariat at the Cabinet Office.
From 1995-96, she was a vice president of the World Bank and chief of staff to the President of the World Bank. From 1996 to 2003 she was in turns permanent secretary at four government departments. She was permanent secretary at the Welsh Office from 1996 to 1999, where she oversaw the setting up of the National Assembly for Wales. Afterwards, from 1999 to 2002, Mrs. Lomax was permanent secretary of the Department of Social Security and then from 2001 its successor, the Department for Work and Pensions. Then in 2002-2003 Mrs. Lomax served as Permanent Secretary at the Department for Transport.
From 2003 to 2008 she was a deputy governor at the Bank of England, serving on its Monetary Policy Committee. In December 2008, she became an independent non-executive director of HSBC Holdings, where she is also a member of the audit and risk committees. In December 2010 she joined BAA (now Heathrow Airport Holdings) as a non-executive director, and she is also a non-executive director of Serco, and a trustee of Imperial College London, and has served as President of the Institute of Fiscal Studies
---
Ovidiu Nicolescu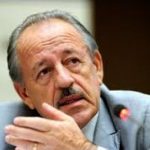 Prof. dr. Ovidiu Nicolescu is the President of the Romanian Academic Society of Management (SAMRO) and an emblematic figure of the management theory and practice of Romania. Author and co-author of numerous bestsellers in management and business administration, he is the Honorary President of the Romanian National Council of Small and Medium Enterprises (CNIPMMR). A former Vice-President of the European Association of Craft, Small and Medium-sized Enterprises (UEAPME) and of the World Association of Small and Medium Sized Enterprises (WASME), prof. dr. Ovidiu Nicolescu is a graduate of the International Institute of Marketing of Harvard Business School and of the New York University, where he specialized in Management Simulations.  Focused on innovative approaches in management, prof. dr. Ovidiu Nicolescu was awarded for his contributions in the field of management by prestigious organizations, such as the Romanian Academy, the International Association for Games and Simulation Management (ISAGA) or the World Association of Small and Medium Sized Enterprises (WASME), and is Doctor Honoris Causa of the Universities of Baia Mare, Constanţa, Galaţi, Oradea and Sibiu. He is a "Virgil Madgearu" Golden Graduate of Bucharest Business University.
---
Aino Kianto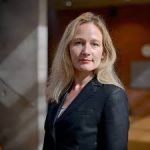 Aino Kianto has a Ph.D. from the Lappeenranta University of Technology (LUT), Finland, and is a Professor of Knowledge Management and the Academic Director of the Master Programme in Knowledge Management and Leadership in LUT School of Business and Management. Her research interests include knowledge management, intellectual capital, organizational renewal and creativity. Her research on these topics has been published widely (e.g. in Journal of Knowledge Management, Journal of Intellectual Capital, Journal of Business Research, R&D Management, Human Resource Management Journal, and Accounting, Auditing and Accountability Journal) and acknowledged with several international awards. She is the Associate Editor of VINE Journal of Information and Knowledge Management Systems, and is a member of the editorial board in 3 other journals (Knowledge Management Research & Practice; Journal of Intellectual Capital; International Journal of Knowledge and Systems Science). Professor Kianto's expertise spans outside the academia: e.g. she is the inventor of the ORCI-method, used for assessing and developing organizational renewal capability in more than 100 organizations across Europe, has worked with the Future committee of the Finnish parliament and regularly lectures for companies and practitioners.
Professor Aino Kianto's research and latest projects are available here.
---
Juan Gabriel Cegarra Navarro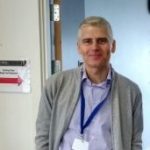 Professor Dr. Juan Gabriel Cegarra Navarro teaches Strategic Management, Knowledge Management and ICT at Universidad Politécnica de Cartagena, Spain. After a successful career in insurance broking services, latterly as Manager of EXPOPTICA S.L and TINOP S.L in the Corte Ingles, Prof. Juan Gabriel Cegarra Navarro undertook his PhD research at UNED Spain, within the Business Administration Department, conducting a study of relational learning in the optician sector. On completion of his PhD, he took up a research post within the Manchester Business School, where he investigated knowledge management in relation to the health sector. He has experience as a visiting professor at the Hull Business School and the Lancaster University Management School in the United Kingdom and holds various fellowships and awards, such as: Visiting Fellowship – British Academy; McMaster World Congress award to the Best Academy Paper in Intellectual Capital & Innovation; MECD/Fulbright Fellowship.
Professor Juan Gabriel Cegarra Navarro's research and latest projects are available here.
---
Ian Hipkin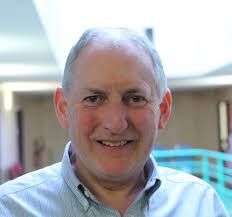 Dr. Ian Hipkin teaches Strategic Management at the University of Exeter Business School, United Kingdom and at Ecole Supérieure de Commerce, Pau, France and is also international consultant in strategy, operations, and enterprise asset management for many large companies in the UK, the US, Canada, Europe, the Far East, Russia and Africa. Some of these include: Alcan, BP, Boots, Castrol, China Light and Power, Corus, De Beers Diamond Mining Company, Dista Products, Dofasco (Canada), Domtar (Canada), Du Pont, Ford, GlaxoSmithKlein, HJ Heinz, Hong Kong Housing Authority, Iron Ore Company of Canada, Kimberly Clark, Kowloon Canton Railway, Mercedes Benz, Merck, Ministry of Industry and Minerals (Iraq), Nederlandsche Aardoile Maatschappij, Nestlé, Sappi, SABMiller, Scott Paper, Scottish Hydro, SD Warren, Shell, Tioxide and Unilever. Currently, his research interests are strategy and technology policy in conflict and developing country environments, including Afghanistan and Iraq.