---
The fifth edition of the STRATEGICA International Conference was attended in 2017 by academics from 21 countries, for debates on various topics on Economics, Management and Finance. The agenda of the 2017 edition is available here.
The 2017 edition proceedings can be downloaded from here.  In order to complete the download, a Dropbox account may be required (or log in to a Google account). To cite: Pînzaru, F.; Zbuchea, A.; Brătianu, C.; Vătămănescu, E.M.; Mitan, A. (2017). Shift! Major challenges of today's economy. Bucharest: Tritonic.  ISSN 2392 – 702X, ISBN 978-606-749-269-9
Link to the Proceedings is available here.
The volume is included in  Conference Proceedings Citation Index (Clarivate Analitics / Thomson Reuters/ ISI Proceedings)
---
STRATEGICA 2017 keynote speakers

Daniel Dăianu
Member of the Romanian Academy
Member of the Board of the National Bank of Romania
Professor, National University of Political Studies and Public Administration.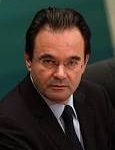 George Papaconstantinou
Former Minister of Finance, Greece
Former Minister of Environment, Energy and Climate Change, Greece
Author of "Game Over: The Inside Story of the Greek Crisis"
–

Jerome Créel
Institut d'Etudes Politiques (Sciences-Po) & Observatoire Français des Conjonctures Economiques (OFCE) Paris, France
ESCP Europe Business School
President of the European Institute of Romania
Dean of the Faculty of Communication and Public Relations, National University of Political Studies and Public Administration

Gabor Hunya
Senior Economist, The Vienna Institute for International Economic Studies, Austria
Photos are available on our Facebook page.