---
The 2018 edition of the STRATEGICA International Conference was attended  by around 200 academics and researchers from 25 countries. Discussions were organized in 11 panels and 3 round tables. The agenda of the 2018 edition is available here.
The 2018 edition proceedings can be downloaded from here.
To cite: Brătianu, C., Zbuchea, A., and Vitelar, A. (eds.) (2018). Strategica. Challenging the Status Quo in Management and Economics. Bucharest: Tritonic.  ISSN 2392-702X, ISBN 978-606-749-365-8.
The 2018 was developed in partnership with the National Bank of Romania and SAMRO.
---
STRATEGICA 2018 keynote speakers:
Rachel Lomax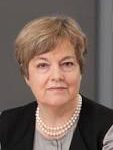 Mrs. Rachel Lomax is a British economist, banker, and former government official who served as Deputy Governor of the Bank of England, sitting on the Monetary Policy Committee. She was also a vice president of the World Bank and chief of staff to the President of the World Bank. In December 2008, she became an independent non-executive director of HSBC Holdings, where she is also a member of the audit and risk committees. In December 2010 she joined BAA (now Heathrow Airport Holdings) as a non-executive director, and she is also a non-executive director of Serco, and a trustee of Imperial College London, and has served as President of the Institute of Fiscal Studies.
Ovidiu Nicolescu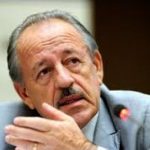 Prof. dr. Ovidiu Nicolescu is the President of the Romanian Academic Society of Management (SAMRO) and an emblematic figure of the management theory and practice of Romania, being an author and co-author of numerous bestsellers in management and business administration. He is the Honorary President of the Romanian National Council of Small and Medium Enterprises (CNIPMMR). A former Vice-President of the European Association of Craft, Small and Medium-sized Enterprises (UEAPME) and of the World Association of Small and Medium Sized Enterprises (WASME). He is a graduate of the International Institute of Marketing of Harvard Business School and of the New York University.
Aino Kianto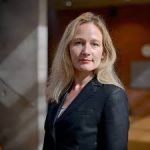 Professor dr. Aino Kianto is a Professor of Knowledge Management and the Academic Director of the Master Program in Knowledge Management and Leadership in LUT School of Business and Management. Her research interests include knowledge management, intellectual capital, organizational renewal and creativity. She is the Associate Editor of VINE Journal of Information and Knowledge Management Systems, and is a member of the editorial board in 3 other journals (Knowledge Management Research & Practice; Journal of Intellectual Capital; International Journal of Knowledge and Systems Science). Her expertise spans outside the academia, with innovative methods of organizational diagnosis.
Juan Gabriel Cegarra Navarro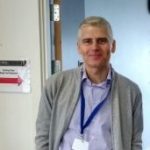 Professor dr. Juan Gabriel Cegarra Navarro teaches Strategic Management, Knowledge Management and ICT at Universidad Politécnica de Cartagena, Spain. After a successful career in insurance broking services, joined the academic world. Hehad been visiting professor across Europe, and he holds various fellowships and awards, such as: Visiting Fellowship – British Academy; McMaster World Congress award to the Best Academy Paper in Intellectual Capital & Innovation; MECD/Fulbright Fellowship.
Ian Hipkin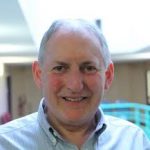 Professor dr. Ian Hipkin teaches Strategic Management at the University of Exeter Business School, United Kingdom and at Ecole Supérieure de Commerce, Pau, France. He is also international consultant in strategy, operations, and enterprise asset management for many large companies in the UK, the US, Canada, Europe, the Far East, Russia and Africa.  Currently, his research interests are strategy and technology policy in conflict and developing country environments, including Afghanistan and Iraq.
Photos from the event are available on the Facebook page of the conference.