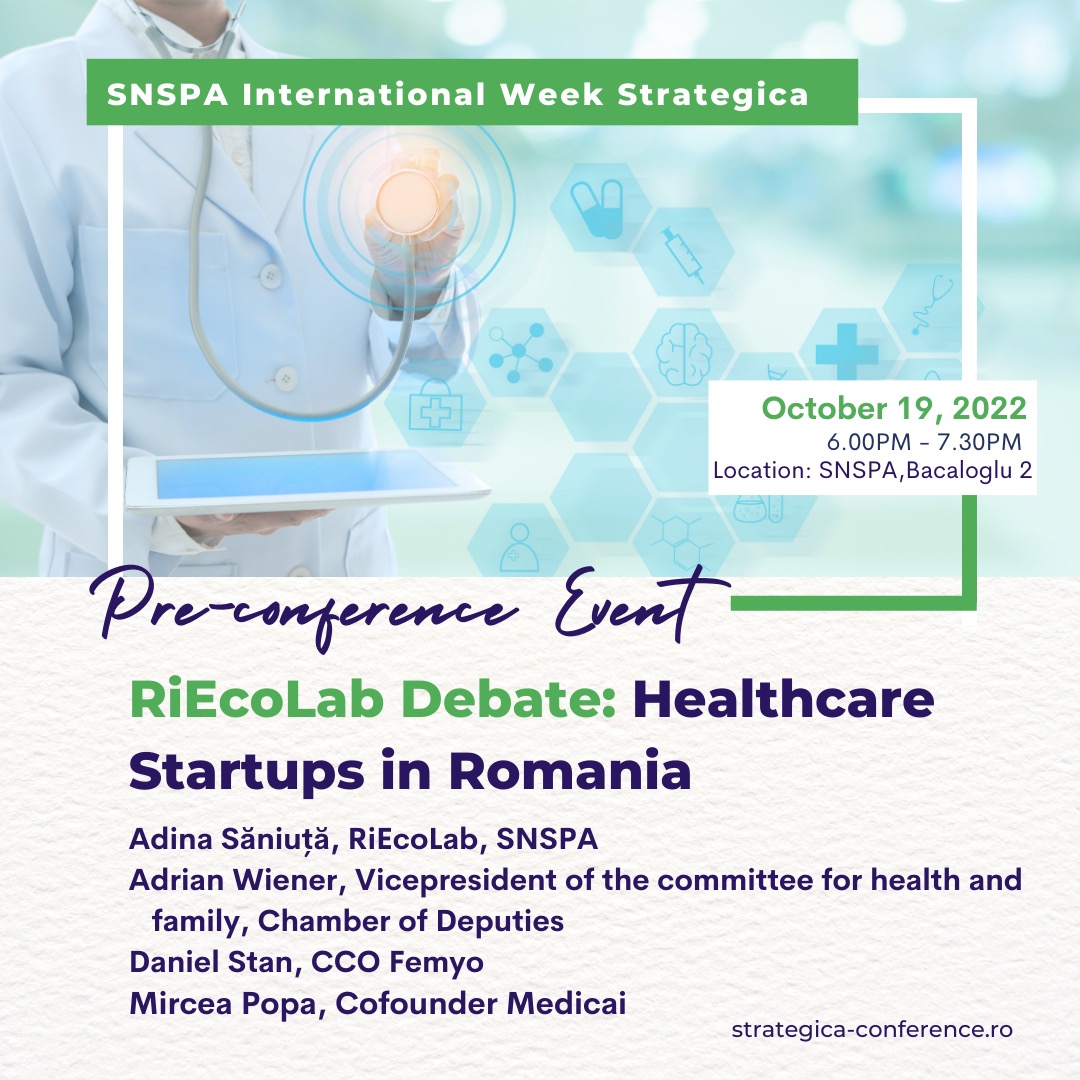 The public sector, which controls the majority of hospitals and offers national health insurance to practically all Romanian citizens, dominates the Romanian healthcare system. Still, in the last years, we have been witnessing the raise of private players in the healthcare market and not only in providing medical services but also developing IT solutions for this market.
Together with the panel speakers, we will debate the following topics:
Healthcare Startups environment in Romania: opportunities and challenges;
Public-private partnerships in healthcare;
Best practices in digitalizing the healthcare system.
Speakers:
Adrian Wiener, Vicepresident of The committee for health and family, Chamber of Deputies. Adrian Wiener is a Romanian deputy with managerial and administrative experience in the public healthcare sector.
Daniel Stan, CCO Femyo. Health tech entrepreneur and consultant, with experience developing digital health companies in Romania and SE Asia.
Mircea Popa, Cofounder Medicai. Health tech entrepreneur aiming to have a profound impact on the way people/patients interact with the medical system all over the world.
Organiser: RiEcoLab Team
Moderator: Adina Săniuță, Senior Lecturer at the Faculty of Management, SNSPA.
Venue: SNSPA, 2 Emanoil Bacaloglu Street, room B1
Registration here.