Social Alliances – Associations, Clusters, Hubs, Platforms
October 21, 2022 @ 16:00

-

17:30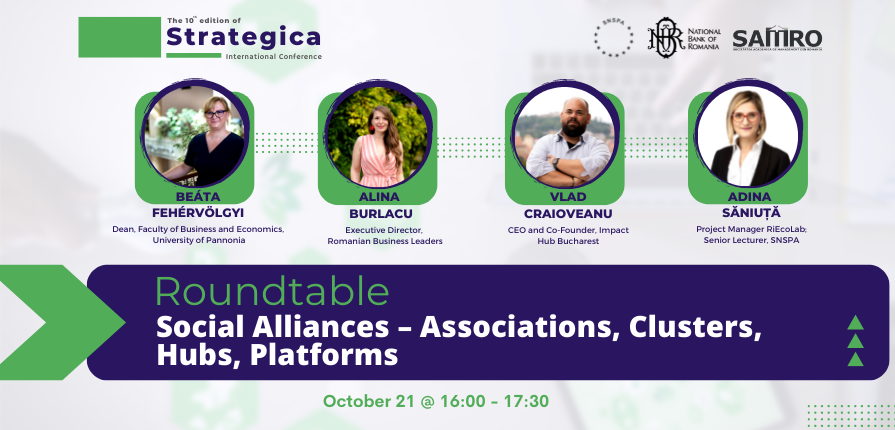 In the arena of business, governmental and academic development, a number of initiatives have adopted the idea of a hub to deliver improved services, promote business development and support professional and even local communities. Our businesses are members of several professional alliances, named as hubs, clusters, associations. Social alliances can help in professional issues, and they can open new gates by means of common knowledge expansion of our networks. But there are a lot of questions related to alliances: What are the main additional values that these associations can provide? Can we take the social and economic advantages, activities, values of different networks? What are the strategies that create, develop and sustain successful hubs, clusters and associations? Additionally, we explore opportunities for innovation and new collaborations among different types of social alliances with different organisational models and conceptualise how best to develop the "spokes" that are essential for connecting hubs to both their professional communities and to wider stakeholders.
With:
Beáta Fehérvölgyi, Dean, Faculty of Business and Economics, University of Pannonia
Alina Burlacu, Executive Director, Romanian Business Leaders
Vlad Craioveanu, CEO and Co-Founder, Impact Hub Bucharest
Adina Săniuță, Project Manager RiEcoLab; Senior Lecturer, SNSPA
The event is organized by the team of the RiEcoLab project.