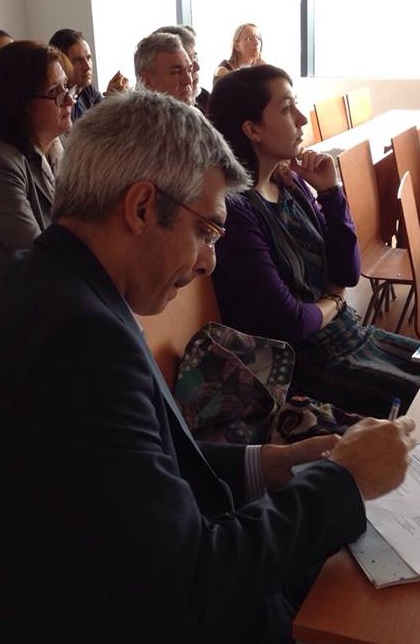 Anastasios Karamanos, Ph.D., City College, Greece
An excellent atmosphere and a very well organized conference. Many high-quality presentations and opportunities to meet other academics to promote your research interests.
 
Monika Alt, Ph.D., Babeş -Bolyai University of Cluj-Napoca, Romania
I am very glad that I could attend Strategica International Conference. I managed to get in touch with many colleagues in my field of research. Thank you for the organizing and for all the support!
Denisa Mamillo, Ph.D. candidate, European University of Tirana, Albania
I would like to congratulate you and the others organizers. The conference was well organized. I really appreciate the free transportation that you provided. The kindness and availability of the organizers was appreciated by all the participants. I think that I will participate even in the third edition of Strategica, and I will recommend it to my colleagues.
---
Do you want more opinions? Check our previous editions' photos on our Facebook page!