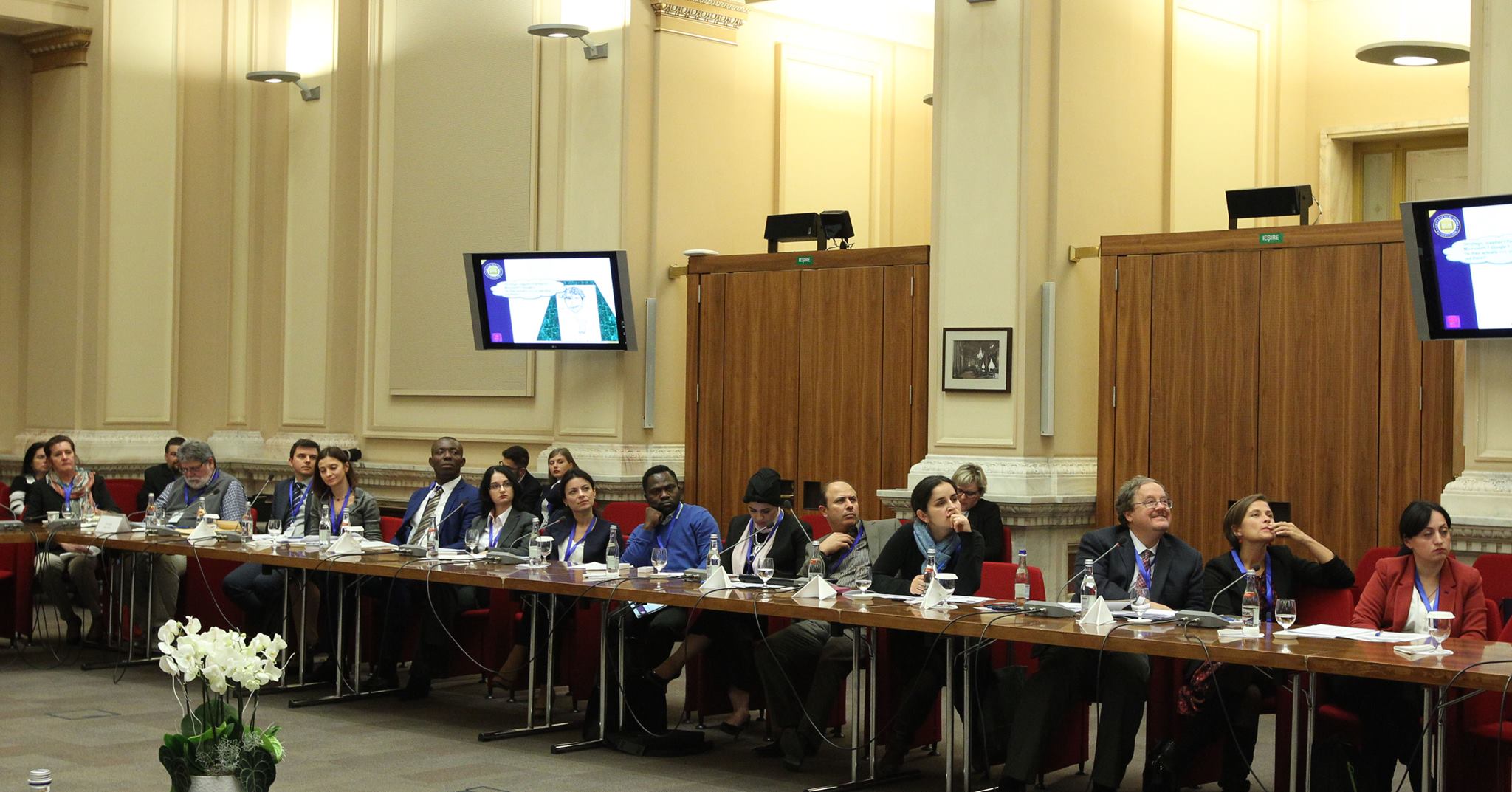 Strategica. Opportunities and Risks in the Contemporary Business Environment
Bucharest, October 20-22, 2016
Almost 200 researchers from 26 countries presented their studies which generated interdisciplinary discussions and debates on the varied suitable ways for businesses, financial and public institutions, governments and nonprofit organizations to approach the new environmental conditions, to make the most of their resources and competitive advantages. The main themes approached were Economics; Finance and Banking, International and Intercultural Management Challenges; Management and Leadership, Knowledge management and innovation: from soft stuff to hard stuff; Marketing and Consumer Behavior; Modelling and Prediction in Marketing and Management; Business Ethics and CSR; Fostering Entrepreneurship through CSR; and Towards Sustainable Public Organizations.
The organizers thank all the keynote speakers and the track chairs for their contribution to the  developement of the conference.
Keynote speakers: Daniel Dăianu, Dirk-Jan Kamann, Darren Dalcher, Ionuț Dumitru.
Track chairs: Cristian Păun, Bogdan Glăvan, Lucian Anghel, Laurențiu Treapăt, Sergiu Stan, Ovidiu Borden, Mariana Nicolae, Victoria Seitz, Ettore Bolisani, Constantin Brătianu, Ralf Wagner, Minna-Maari Harmaala, Andrei Andrei, Mădălina Vătămănescu, Johan Cottyn, Alexandra Zbuchea, Patrizia Gazzola, Roberta Pezzetti, Mauro Romanelli.
The roundtable Determinants of Economic Growth proposed at the closure of the conference generated discussions on the major factors influencing national prosperity today. The panelists were: Florina Pînzaru, Ioana Petrescu, Cristian Păun, Bogdan Glăvan and Florin Bonciu. The roundtable was organized by the Academic Forum of Debates on Economics initiative and the Economy and Finance Laboratory of the Center of Research in Management and Leadership (Faculty of Management – SNSPA).
---
Proceedings: Brătianu, C., Zbuchea, A., Pînzaru, F., Vătămănescu, E.-M. and Leon, R.D. (eds.) 2016. Strategica. Opportunities and risks in the contemporary business environment. Bucharest: Tritonic (ISBN 978-606-749-181-4, ISSN 2392-702X) – link to the full text
The volume is included in Web of Science Conference Proceedings Citation Index (ISI Proceedings).
Cover of the Strategica 2016 proceedings
---
More photos are available on our Facebook page.