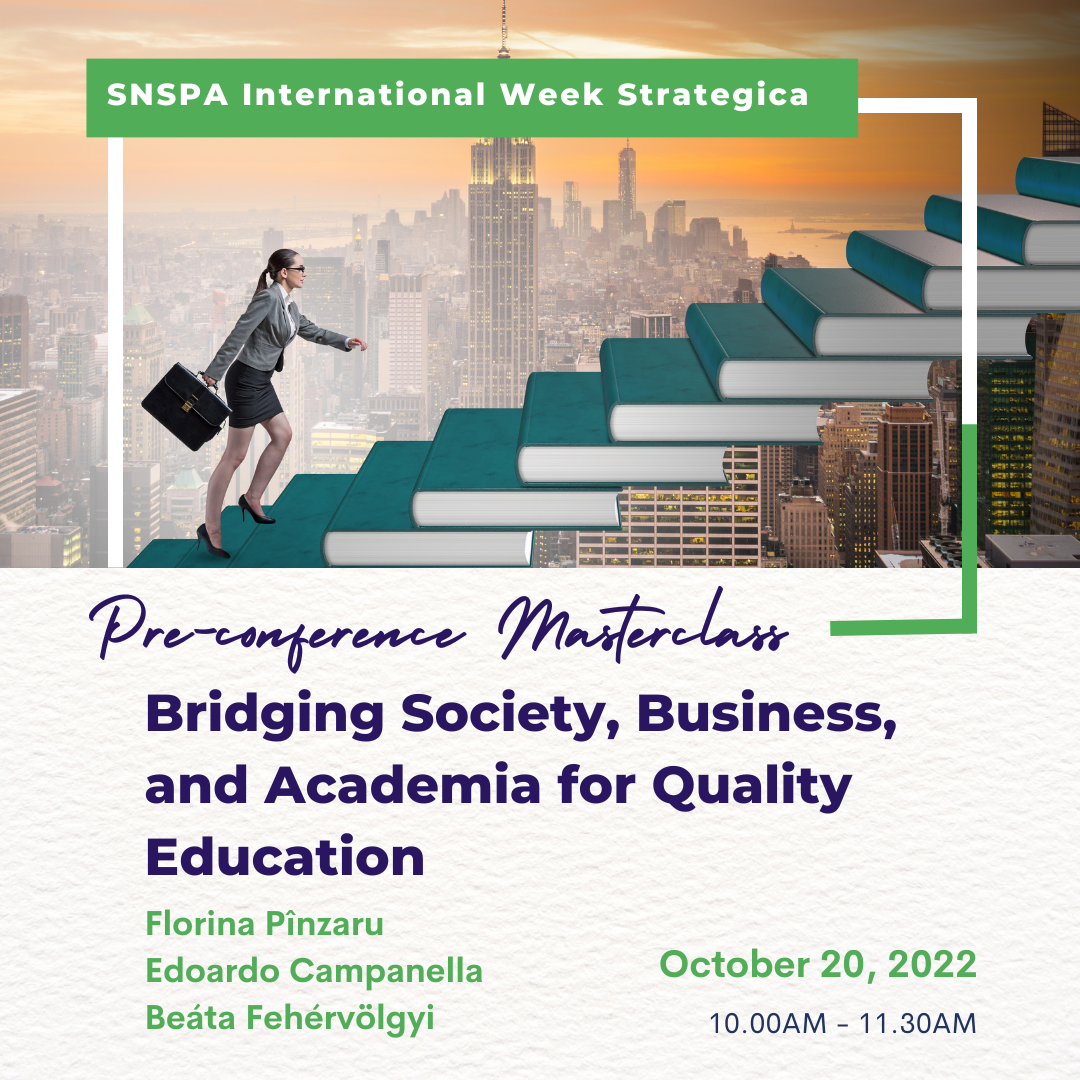 The quality of education is an aggregate result of complementary forces ranging from society and business to academia. Fostering strong partnerships among different stakeholders (i.e., individuals, companies, institutions, communities, etc.) has gained momentum as a prerequisite of value co-creation within the wider ecosystem. This is why a discussion on quality education should take into account all these layers and should attach the proper importance to each of them:
how and to what extent could society foster a propelling context for quality education?
how and to what extent could businesses foster a propelling context for quality education?
how should viable partnerships look for achieving measurable outcomes?
do we have any examples of best practices from other countries?
Speakers:
Edoardo Campanella, Senior Fellow at the Harvard Kennedy School and Research. Edoardo Campanella is a Senior Fellow at the Harvard Kennedy School and Research, Director of the Trilateral Commission report A New Spirit of Capitalism. He is also the author of Anglo Nostalgia, with Marta Dassu'. His editorials have appeared in Project Syndicate, Foreign Policy, and Foreign Affairs. He is currently working as a Eurozone economist at UniCredit Bank and he is a Future World Fellow of IE University in Madrid. He is also a Rockefeller Fellow of the Trilateral Commission, a Junior Fellow at the Aspen Institute Italia, and a Young Leader of the CONSIUSA. Before switching to the private sector, he worked for the World Trade Organization, the World Economic Forum, and the Italian Senate, contributing to major policy reports such as the "World Trade Report 2010" and the "Global Competitiveness Report 2014.
Florina Pînzaru, Dean, Faculty of Management, SNSPA. Florina Pȋnzaru is a Full Professor and Dean of the Faculty of Management at the National University of Political Studies and Public Administration (SNSPA), Bucharest, Romania. Florina Pînzaru is a member of two well-reputed international associations activating in the fields of knowledge management and information systems: the International Association for Knowledge Management (IAKM) and the Association for Information Systems (AIS). She has been a key participant in prestigious academic conferences as Co-Chair or Conference Chair, for example for the International Conference Strategica (editions held in 2013–2018) organized by SNSPA in partnership with the National Bank of Romania and of the 12th European Conference on Management, Leadership and Governance ECMLG 2016. Further, she was a member of the scientific committee of the Global Economy and Governance International Conference GEG 2014, organized by SNSPA, the Romanian Academy, the Taiwan University, the Wuhan University in China, and the Ming Chuan University in Taipei, and a member of the scientific committee of the ICICKM 2015 (International Conference on Intellectual Capital, Knowledge Management and Organizational Learning), which took place at the Bangkok University, Thailand, on 5–6 November 2015. Additionally, over the past 10 years, Florina Pînzaru has worked as a marketer and consultant for different corporations, coordinating large-scale projects on digital transformation. Her main research and professional interests are sustainability, digitalization, and business development strategies.
Beáta Fehérvölgyi, Dean, Faculty of Business and Economics, University of Pannonia. Beáta Fehérvölgyi, PhD., is an Associate Professor, Dean, and Head of the MBA Program at the Faculty of Business and Economics, University of Pannonia, Hungary. She obtained her Ph.D. (Boundless possibilities in the borderland) in Economics and Management in 2010. She has generated and managed as a professional leader several national and international projects related to tourism, entrepreneurship, awareness raising in sustainability, 3rd mission of universities, and social innovation. She has been teaching a variety of regional and tourism development, innovation BSC, and MA courses including Regional Development, Tourism Marketing, and Innovation challenges in the XXI. century, Leadership seminar. She has been honored for her academic work with the "Plaque for the Hungarian Higher Education" in 2012. She is a senior researcher at the Social Innovation National Laboratory. She was one of the founders of the post-graduate program "Research and innovation management" in Hungary, in cooperation with the Hungarian National Research, Development and Innovation Office.
When? 20.10.2022, 10.00-11.30 Where? SNSPA, 2 Emanoil Bacaloglu Street, room B1 The event is organized by the team of the CNFIS-FDI-2022-0051 project "Academic Excellence". If you would like to attend the event, please register here.